Victorian Floral Silver ring band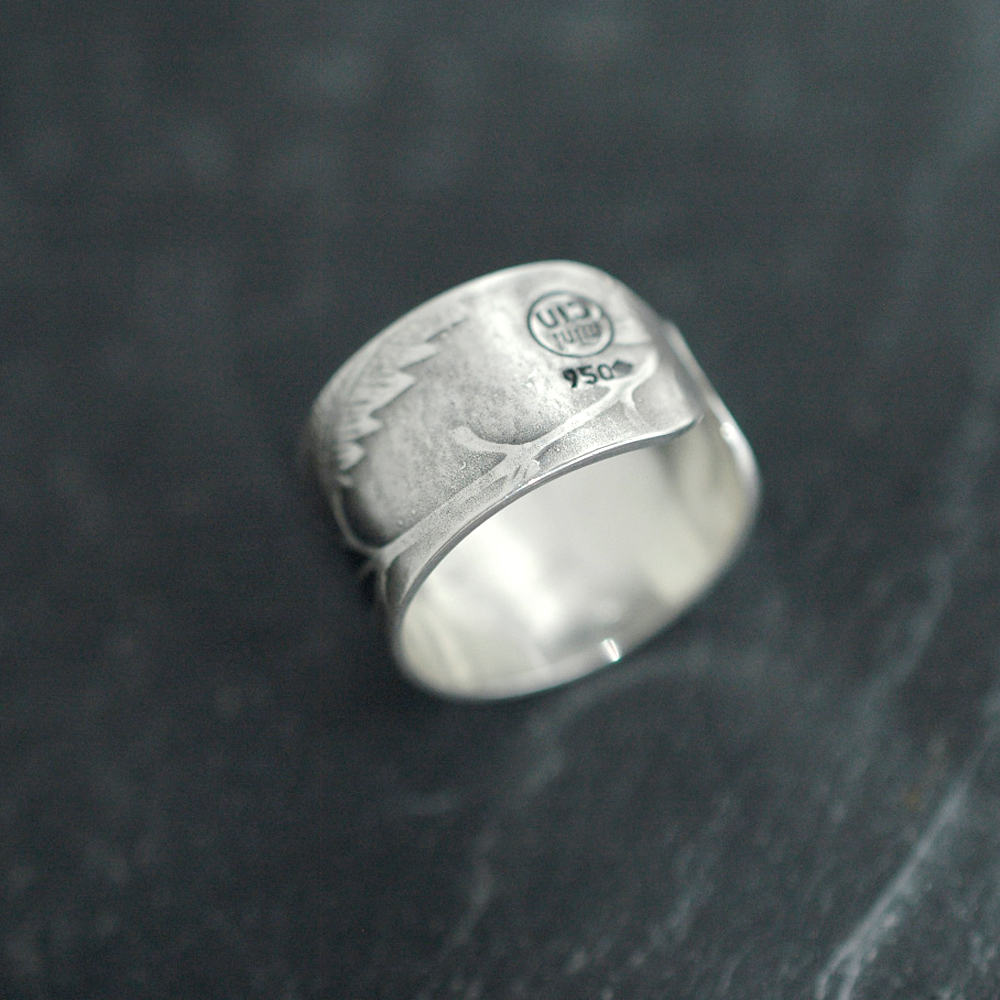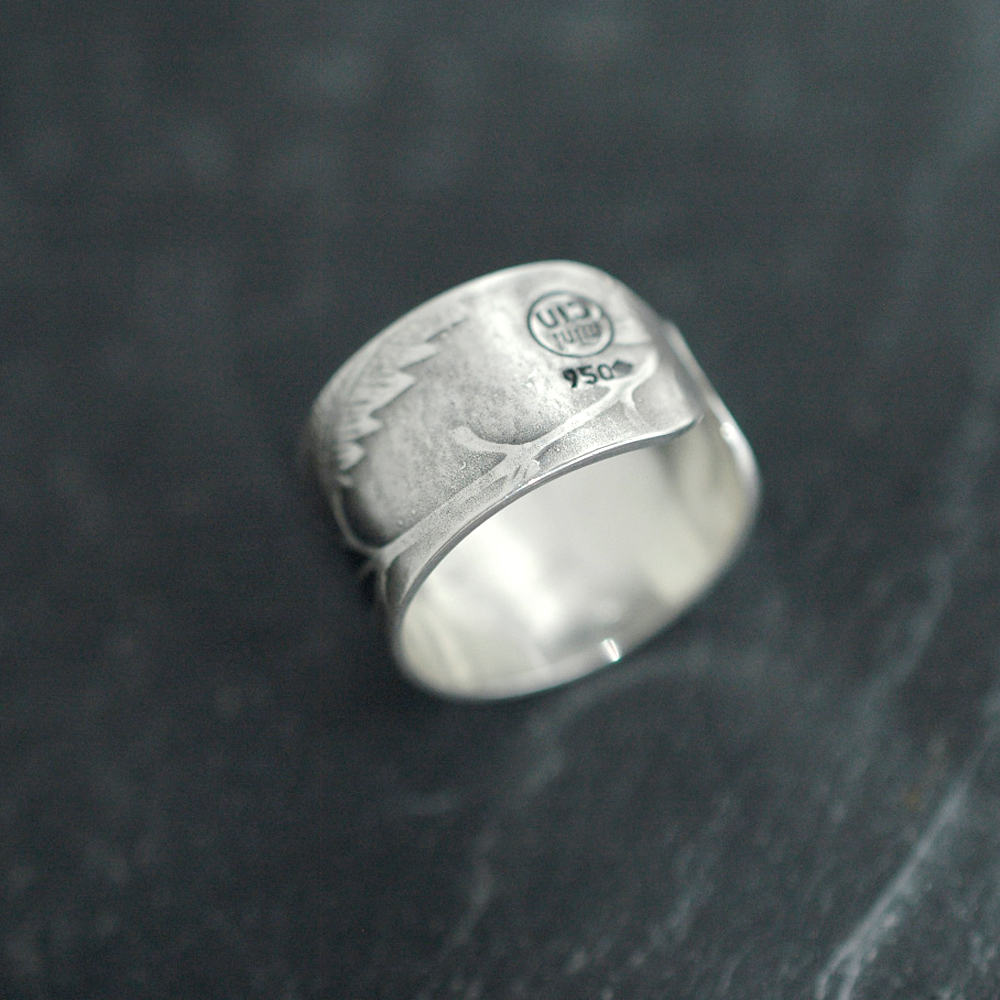 Victorian Floral Silver ring band
This is a made-to-order, please allow 7 days to fabricate before shipping. There is NO exchange or return with bespoke listing, choose your size carefully. The ring will be made to fit the size you have chosen.
....................................................

This ring will have an ORGANIC finish as it reflects it's antiquity, little imperfections will appear here and there.

One of many manifestations from the Minicyn Victorian floral collection. This inspiration comes from my love for the antiquity; preserving it and passing/sharing the love of history. This is an elegant statement ring.

This hand-fabricated ring's impression is simulated from an antique Victorian knife's engraving (see last pic)through lost wax casting into solid silver. The floral relief has been oxidised to enhance its beauty.

The design of the ring lends itself to be adjusted a little to accommodate expansion. As you can see from the pictures that it is not entirely linked all around. I just love the roundness of each end which also can be worn at the front as a feature. It will be stamped with Minicyn's French hallmark, 825 and Minicyn logo on the outside at the tail end.
Ring Size US / Française: